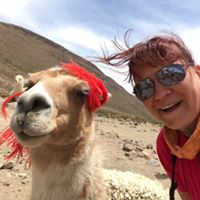 This channel helps you to navigate the wealth of information related to spiritual beliefs and practices. We are based out of Omnimism which operates by the golden rule. The golden rule is that all religion and culture are based on the same idea and similar events that marked their culture. You will find no judgement here. The podcast explain simply what new age information is available and is sourced from several books, culture and related on facts. It.is a way to answer your curiosity and from here decide if you want to learn more about a particular topic through a class or your own research.
Episodes
Wednesday Oct 20, 2021
Wednesday Oct 20, 2021
For the Greks, 5000 years ago the were instructed by Orpheus into the life mystery at the Eleusian school. We explore the Greek myths, their meaning and their wisdom for our personal growth and spiritual development.